Markets
KEY INTERNATIONAL MARKETS
Meeting all EEC regulations, we fulfil or CUSTOMERS'S NEEDS by supplying oils that meed all their specific requirements: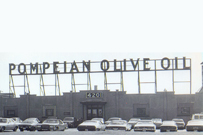 The JAPANESE MARKET is very strict about the parameters the olive oil has to meet. We are proud of being olive oil suppliers of the Mitsubishi Corporation over the years.
In the US MARKET, through our subsidiary Pompeian, Inc, we provide olive oils that meet the colour standards of our products in order to have a consistent product in the market.
The AUSTRALIAN MARKET with our customer Riviana Foods with whom we have a long and fruitful business relationship.
BRASIL is one of the markets in which we have invested in the last few years to increase the presence of our brand MUSA, without reducing the quality standards that are essential for us. Brazeite Industria e Comercio, S.A., another subsidiary of Moreno, SA is based in Rio de Janeiro.
FRANCE is another market in which Moreno has been investing in the last 4 years to increase our presence both in the private label sector and with our brands.
CHINA is one of the emerging markets in which Moreno has been investing in the last 2 years and has been successful in making Musa one of the reference brands.